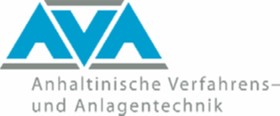 AVA has many years of theoretical and practical experience in the field of fluid bed and drying technology. In particular, 38 commercial or specially developed simulation tools are used to reduce development times and costs by reducing the number of tests to a minimum. Flow investigations are carried out as standard using Ansys Fluent.
For fluid bed applications, AVA developed the software FBSim, which can be used to calculate the transient behaviour of the product properties during start-up and shut-down processes as well as process parameter changes. The entire fluid bed plant with its peripheral plant components can be freely assembled for specific users and various models can be used as the basis for the calculations. By using this software, the plant parameters required for operation with the desired product properties can be determined quickly and cost-effectively or peripheral equipment can be designed for the plant constructor.
Product moisture plays an important role in seed processing. AVA has developed a sensor for online determination of product moisture which is particularly suitable for use in fluid beds and other bulk material applications. This eliminates the need for manual product removal and laboratory analysis, which takes much longer. In the medium term, this measuring signal is to be integrated into the control system. In addition, for practical investigations AVA has at its disposal, through cooperation agreements with the Otto-von-Guericke University Magdeburg, a wide variety of technical equipment for basic investigations.
---