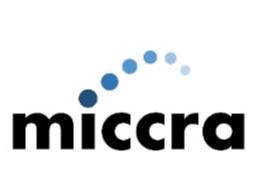 The company was founded in 1994 as ART-moderne Labortechnik GbR. Right from the start, the focus was on the further development, production and sale of the rotor/stator principle for high-performance dispersion. Immediately after the company was founded, the first of its own systems and products were presented at various international trade fairs, such as ANALYTIKA in Munich, ILMAC in Basel and ACHEMA in Frankfurt. In December 1997, the AiF approved the development of a new type of laboratory dispersion system with particularly high speeds as part of its research cooperation program. After successful completion, a second research cooperation project for the development of a micro-dispersing system was funded by the AiF in November 1999. The dispersing system developed after successful completion was exhibited at the "AiF Innovation Day" in Berlin in 2008. With its products, the company was able to assert itself on the European and Asian markets. In addition to its activities in research and development, the company's market-ready products were optimized through constant improvements in the field. Simple handling and powerful drives are the outstanding product characteristics.
At the beginning of 2009, up-scaling of the successful laboratory series was introduced. Subsequently, pilot plant and production facilities for chemicals, pharmaceuticals, food and biogas were designed and implemented.
The dispersers and homogenizers of the MICCRA product series are characterized by powerful drives with uniquely high speeds (up to 39,000 rpm) and the specially designed tools. The innovative technology of these systems can significantly shorten the dispersion/homogenization process. The finest comminution is achieved without destroying the most sensitive samples. Depending on the version, sample volumes between 0.1 ml and 50 litres can be processed. Various in-house development projects have already been carried out and their results successfully positioned on the market. In the middle of 2011, a further subsidized development project was successfully completed. The aim of this project was the development of scalable rotor/stator systems to achieve degrees of homogenization in the nanometer range. With this system, Miccra succeeded for the first time in developing a system with which samples can be comminuted down to the nanometer range. The particle size distribution is somewhat scattered, so that larger particles in the micrometer range can also occur in the homogenized sample. With future developments, however, these systems will open up new areas of application, above all in the pharmaceutical sector.
In June 2015, ART Prozess- und Labortechnik GmbH & Co. KG became Miccra GmbH. With a new business concept, the successful innovative approaches in technical development for process technology will be brought to market maturity and will be marketed extensively on the basis of demonstration systems and reference plants, while at the same time setting up an efficient project management and sales structure.
---